Updated Website LIVE!
Today Father and Son Garage Door officially released its new website, now live! Check it out and let us know in the comments below what you think.
Several broken links were found, simple layout optimized for desktop browsing.
Broken links fail to work and would sent users to an error page.
A more robust layout with optimized screen size navigation. We are mobile phone friendly! Contact buttons and Social Media links all work, simple 1 press calling and emailing make smart phone navigation easier then ever!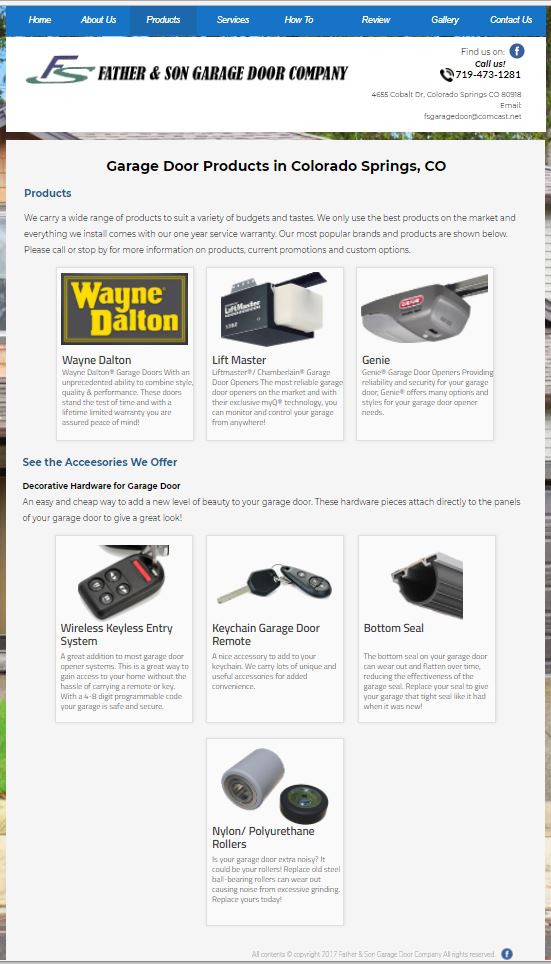 All products were on one page with minimal description and options. Few picture aids and no variation or options.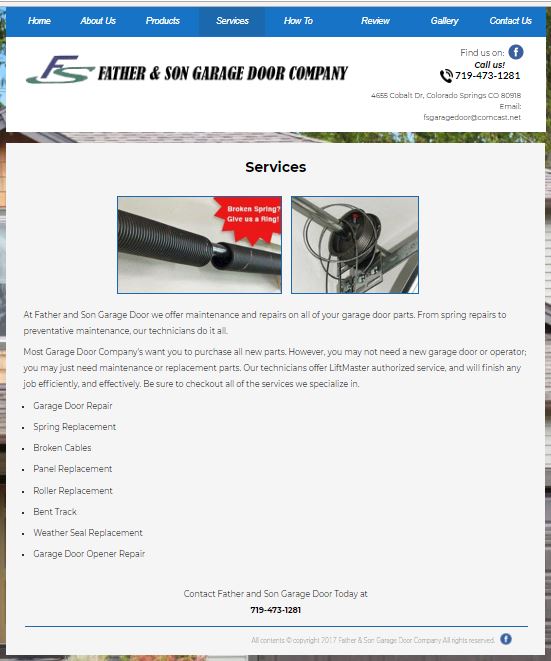 Services were displayed in a basic bullet point list with no elaboration. Repair and service jobs were given no explanation of what the service entailed.
Our new services page combines both the old services and product pages. Now offering a more in-depth and detail look at the services and products we offer all with clickable links and pictures.
Only a few reviews were listed, with a lack of access to reviews from other websites.
Reviews are categorized on top by website so customers can easily view and add reviews to any of the web mediums they prefer. Want to see our reviews on google, click the link to be taken directly there. Recent and/or company favorite reviews are listed below for easy reading.